Someone Died – Now What?
If the title of this post caught you off guard, you should know that it's actually the title of a profoundly helpful book written by Grief, Loss and Bereavement Specialist, Corrie Sirota.
Someone Died – Now What?: A Personal and Professional Perspective on Coping with Grief and Loss is described as "a GPS for grieving", and that's exactly what it is.
Though death can happen in an instant, the impact for those left behind can be enduring. Even in cases of expected and planned for loss – following illness or at the end of a long life – there can be a sense among family and loved ones of… Now what?
How do you move forward?

How do you experience the present?

How do you support those around you who are grieving?

What do you need to do in the moment?

What do you do with overwhelming sadness, anger, guilt or even numbness?

What can you expect in the immediate and distant future?

How do you create a new normal for yourself and your family?
One thing Corrie knows for sure, is that people experiencing loss often want (and need) direct answers to questions like this. They need guidance from someone with both personal and professional experience and knowledge to help them navigate what can be an overwhelming experience.
Corrie holds a Master's degree in Social Work, as well as a Graduate Certificate in Loss and Bereavement. She is also a licensed psychotherapist, facilitates a number of support groups, and has been supporting people in an official capacity since 1994.
But that's just the official part. On a personal level, Corrie seems uniquely suited to help people through this process. Her unending optimism, deep sense of compassion, and enduring hope mesh perfectly with her professionalism and practicality, giving readers the reassurance that they are in capable hands.
Neither Corrie, nor her book, offer "quick fixes". Instead, Corrie takes a strength-based approach, helping people work through their experience, building their own strength and recognizing or rediscovering their own abilities and balance in life.
Most of all, she knows that everyone's experience of loss and bereavement is unique. She knows that you have it within you to work through your experience, and she will be your guide to do so.
Corrie's insightful, inspiring, helpful and hopeful book is an incredible gift to yourself or someone you love who is experiencing loss or bereavement.
Corrie also has a wonderful Facebook page that shares helpful resources and powerful messages to help you see loss and grief through a new perspective.
---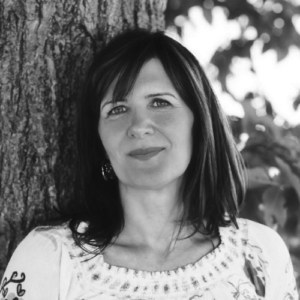 MELISSA DAWN : Get From Where You Are to Where You Want to Be | Corporate and Leadership Coach | Best-Selling Author | Speaker
I am Founder of CEO of Your Life, an organization helping individuals and businesses get clear on where they are, where they want to be and what they need to do to get there. Read more on Melissa
https://montrealtips.com/wp-content/uploads/2019/02/corrie-2.jpg
823
2000
Melissa Dawn
https://montrealtips.com/wp-content/uploads/2021/06/Screen-Shot-2021-06-02-at-9.14.51-AM-1.png
Melissa Dawn
2019-02-02 13:19:42
2019-02-02 23:19:33
Corrie Sirota | Grief, Loss and Bereavement Specialist