Montreal hiking and biking
Disclaimer: Montreal Tips is here to support, share and feature ideas, causes, businesses and people. We are not liable for your actions based on what you read in these blogs.
Stay safe, follow the rules and regulations, be diligent.
Get Featured on Montreal Tips
Are you doing something that is helping to create a more amazing Montreal? If you would like to be featured on MontrealTips.com – Please check out our 
guidelines here.
MISSION | HELPING OTHERS
Montreal Tips is proud to support and donate to local nonprofit organizations.
Supporting Breakfast Club of Canada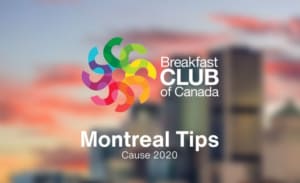 Women Entrepreneurs in MTL